How to make an inquiry?
Step 1 : Choose the eyewear category that you are looking for.

Step 2 : Choose the material type that you are interested in.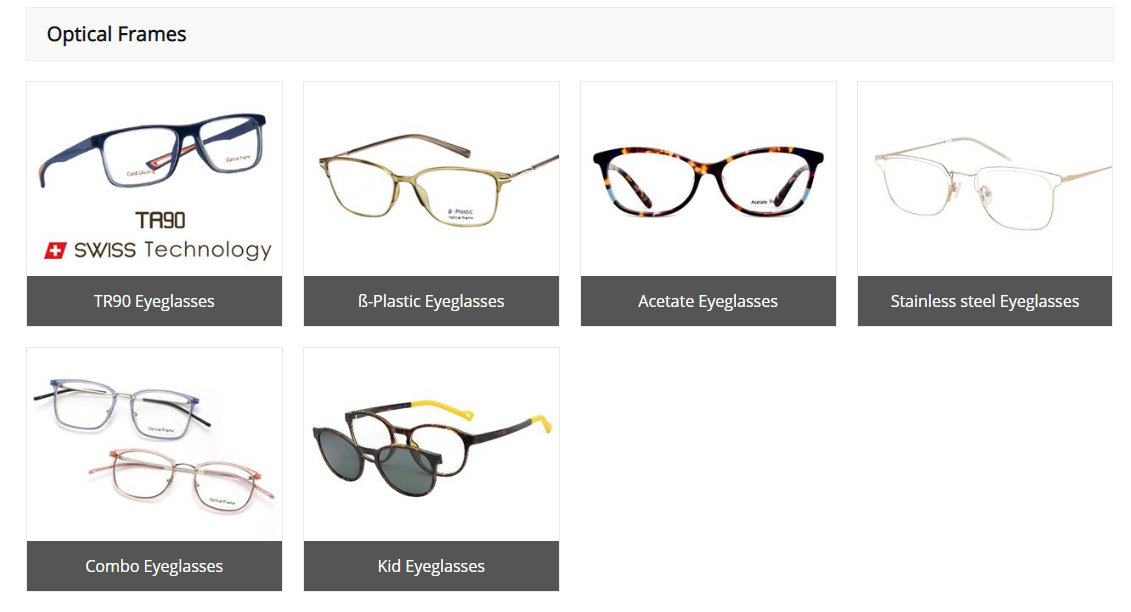 Step 3 : You will see each material has a different collection. You can select the preferable models in your Wish List. (On the top right side)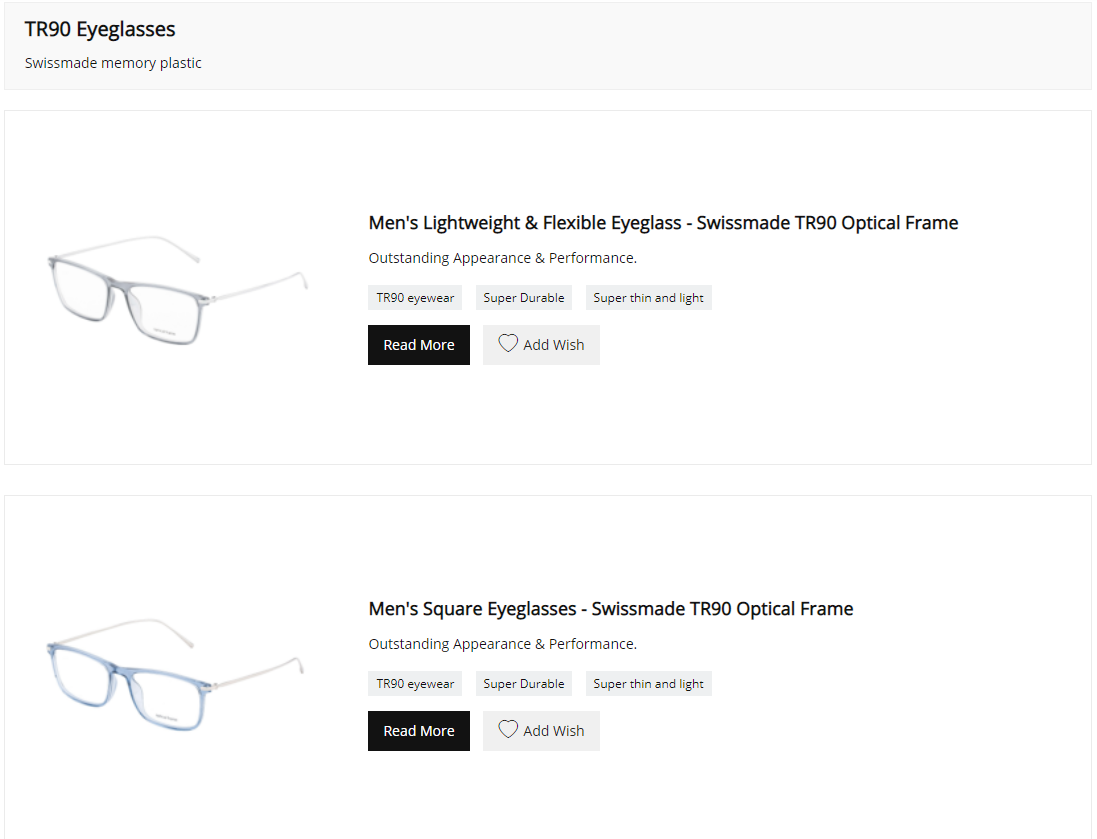 Step 4 : You can also click the product photo to get more information such as size, colors and features.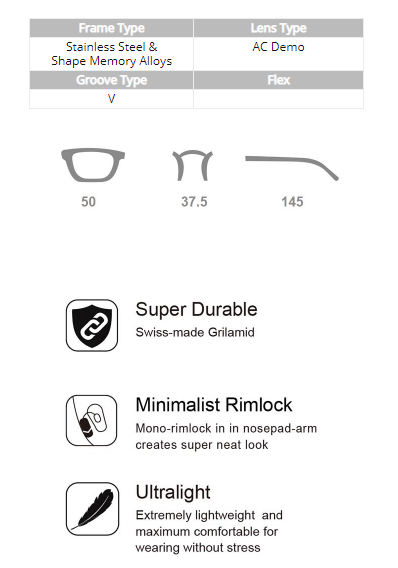 Step 5 : You can also put the preferable colors in the wish list.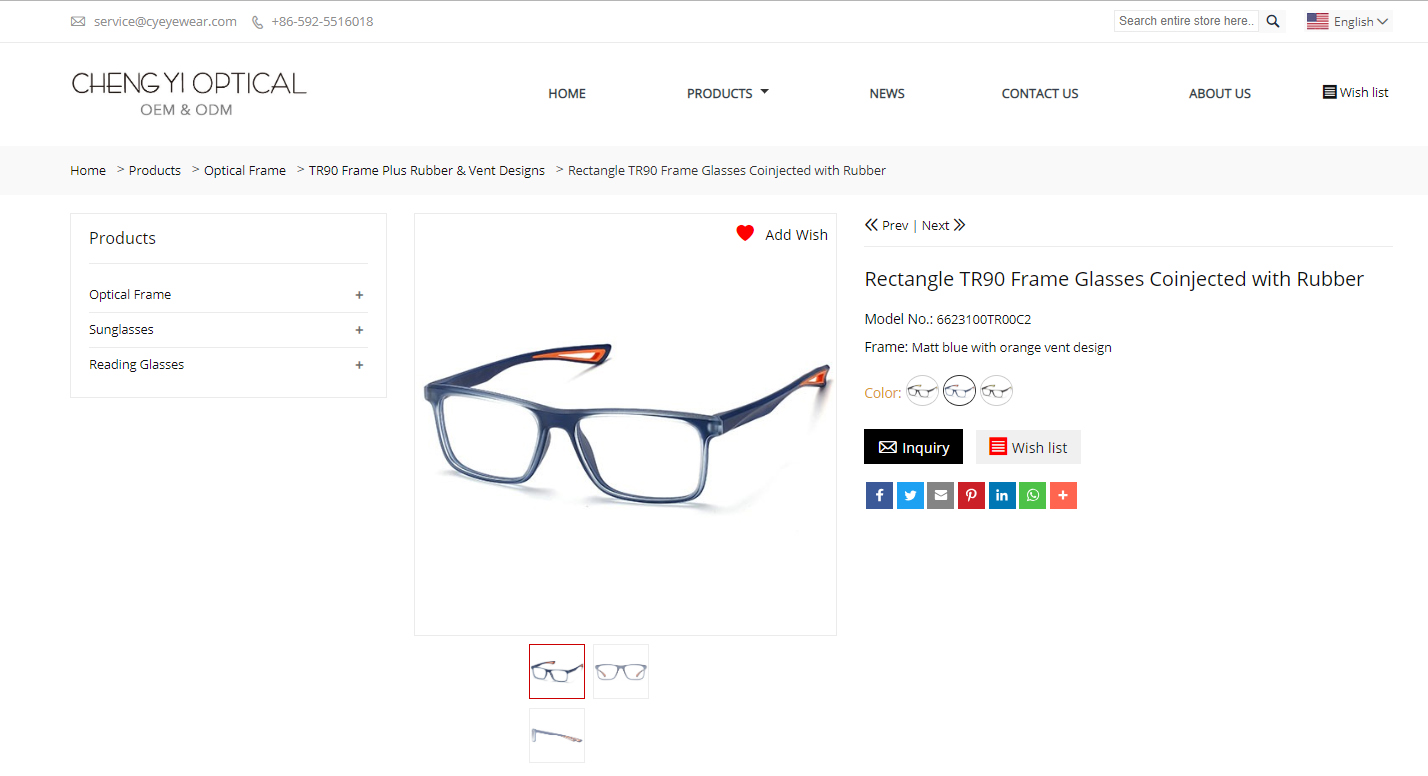 Step 6 : After finish the selection in the wish list, please send an inquiry to us.

Step 7 : Please leave your contact information in order to answer you.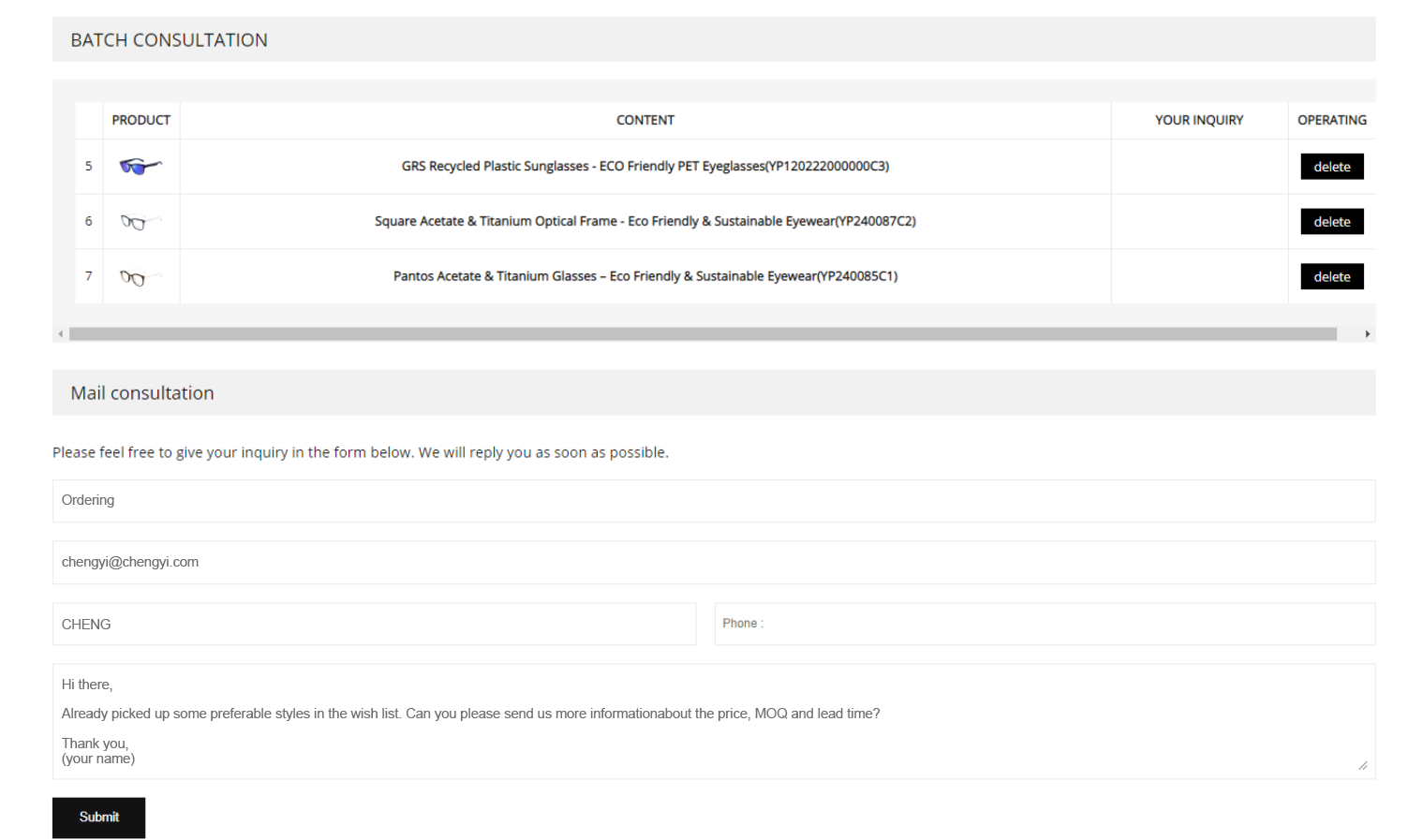 Step 8 : Finish sending the inquiry and wait for our reply. Thank you!