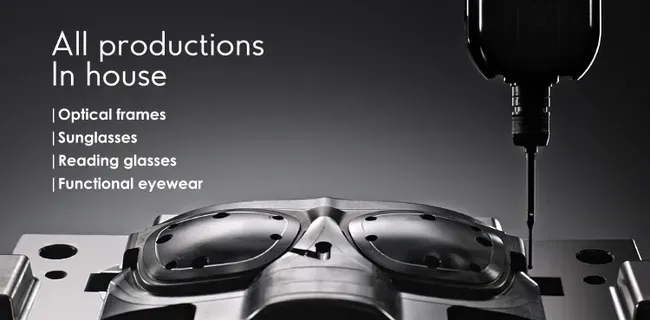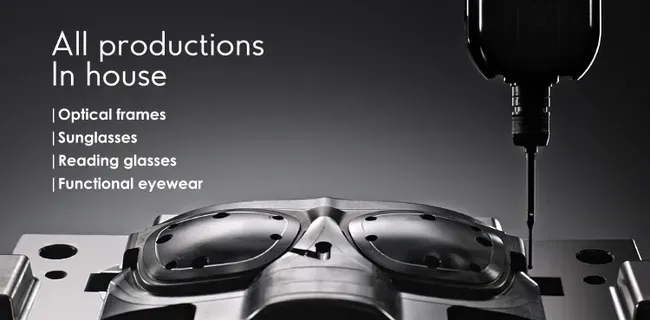 Over 200 people in design & technical departments. Over 40 self-creations per month. Over 15,000 styles from a leading manufacturer since 1978. Customized orders welcome.
Q: What material do you use for your eyeglasses?
A: We are using Grilamid (TR90), Beta plastic, Acetate, Titanium and Stainless steel etc.
Q: What's the origin of your TR90? And what's the advantage of using TR90 frames?
A: Our TR90 is 100% Swiss-made and its stress and chemical resistances are the best. The TR90 frame is super light, durable, flexable, and have no limitation to coloring.
Q: What's Beta Plastic? And what's the advantage of your Beta Plastic frames?
A: It is a kind of European-made plastic resin. Thanks to the properties of super durability and flexibilty, the Beta Plastic frame can be very thin & fine and still keeps strength, which brings consumers ultra light and comfortable feelings. Because of high melting point, it can also endure an extreme weather condition. Our unique lacquering technology makes the color last longer.
Q: What's the reason to choose your acetate frames?
A: Acetate has rich color effect whose fastness is the best comparing to the painted plastic. The nature texture makes you full of allure. A variety of color choices perform high quality and shape your personal style. Our slimmest design makes the whole frame super light. Adjustable temple tips can fit different customers' ear shapes.
Q: What's the advantage of your stainless steel collection?
A: Our super thin European-made stainless is very light and durable which is comfortable for wearing, even without flex hinges.
Q: What's ECO-friendly material?
A: It is an 100% recycled swiss-made material called Grilamid (TR90). Our special molding techology gives the frames shiny or matt finish without paint, which makes less waste and no pollution.
Q: What's your lens material?
A: Our ECO friendly collection are glazed with Nylon lenses, whose stress and chemical resistances are the best. Our clip-on collection with super light Triacetate polarized lenses can protect users' eyes from harmful glare without adding burden on nose.The sporty reading galsses are glazed with polycarbonate power lenses whose impact resistance and clearness is the best. All the optical frames are glazed with clear acrylic lenses for demo use only.
Certifications & Warranty
Certifications & Warranty
---
Q: What certifications do you have?
A: We are a FDA, ISO9001, ISO14001, ISO13485, BSCI, SMETA, GMP certificated manufacturer.  Additionally, our quality can meet international standards including EN ISO 12311:2013 / 12312-1:2013, AS/NZS 1067:2003, ANSI Z80.3-2015, ANSI Z87.1, EN1811 & EN12472-1999, ISO12870, R.E.A.C.H and R.o.H.S.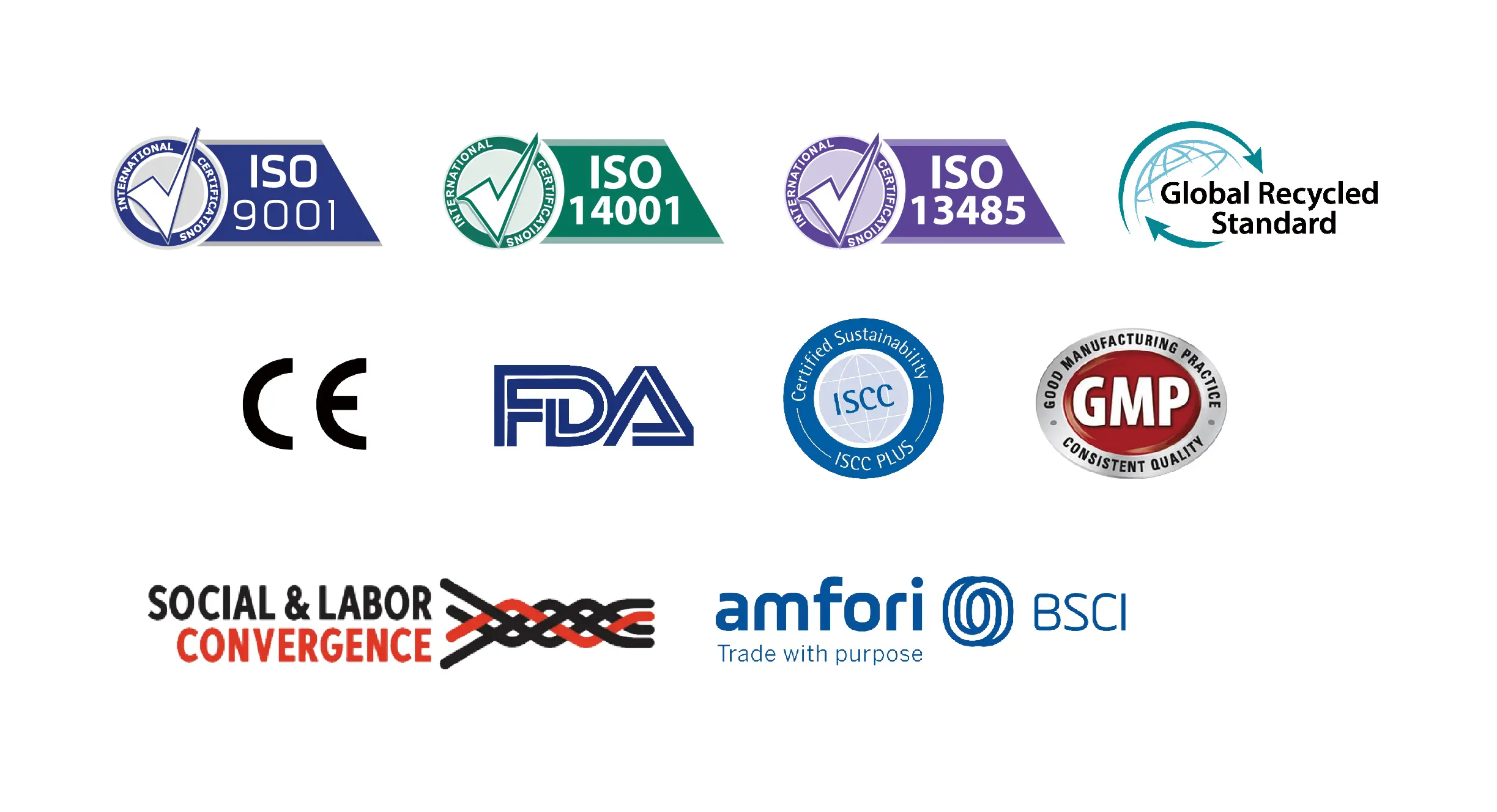 Q: What about the quality warranty?
A: Our quality warranty is 60 days after the receipt of our products. Except consumers damadge or wear the products incorrectly, we are always here to solve any problem.
Q: What's your capacity? 
A: Our capacity is 1,200,000 pieces each month currently.
Q: The reason we can choose you? Your advantage?
A: We fully understand the eyewear trend and provide most fashion designs and, more important, keep creating new models every month for our customer's choice. We are controlling the product quality tightly and offering reasonable price to make the best C/P (credit/price) value.
Q: May I visit your factory?
A: Certainly, welcome to be our guest. Please contact service@cyeyewear.com for more information.
Q: If we have more questions and requirements, how to ask you for more information ?
A: Please feel very free to click the button <INQUIRE> or <CONTACT US> to let us know your questions in order to provide you more details.