| | | |
| --- | --- | --- |
| Frame Type | Temple Type | Lens Type |
| Swissmade TR90 / ECO-Friendly | Swissmade TR90 / ECO-Friendly | AC Demo |
| Groove Type | Lens Base | |
| U | 4B | |
---
Name: Hipster Keyhole Bridge ECO Glasses
Model Number: YP220147000000
Gender: Men, Women, Unisex
Rim: Full Rim
Shape: Multi-angle, Key Hole Bridge, Vintage, Square, Potato
Apply to: Adults
Usage: Optical glasses, Reading glasses, Sunglasses
OEM & ODM: Available
---
Dimensions
Frame size is usually defined by lens width, bridge width and temple length. These values are always displayed in that order, in millimeters.
Eco-Friendly

Recycled materal certified by ISCC PLUS
Flex hinge

No more pressure on the sides of head
Adjustable Temple Tip

The temple tips can be adjusted in any

direction for ultimate custom fit
Multicolor

Fashion design with variety of color choices
---
About the Frame
Subtle, yet striking. This ECO eyeglasses simple and clean-cut square vintage frame is easily the most versatile shape for today's modern human. Whether you're looking for an everyday pair to wear with your suit or a statement-maker for a formal occasion, the eyeglass is bound to please.
Recycled content certified by ISCC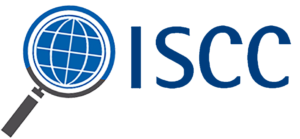 The certified recycled content made from mixed polyester waste diverted from landfills and the environment.
ECO-friendly eyewear made from sustainable materials possesses several distinctive characteristics. Here are some key features of eco-friendly eyewear:
Sustainable Materials
ECO glasses is crafted from renewable and sustainable materials like recycled or bio-based plastics. These materials are sourced responsibly, minimizing the depletion of natural resources and reducing environmental impact.
Low Carbon Footprint
The production process for ECO glasses often involves energy-efficient manufacturing techniques and reduced greenhouse gas emissions. By using sustainable materials and employing environmentally conscious practices, these eyeglasses options help mitigate climate change and contribute to a smaller carbon footprint.
Recycled Components
Some ECO glasses incorporates recycled components, such as frames made from recycled plastics. This approach reduces waste and extends the lifecycle of materials, promoting a circular economy.
Stylish and Fashion-Forward
ECO glasses doesn't compromise on style or design. These eyeglass frames often feature unique textures that reflect the natural aesthetics of the materials used. They offer a wide range of fashionable options to suit diverse tastes and preferences.
Overall, using Eco-friendly materials for eyeglasses not only benefits the environment but also offers a stylish, customizable, and healthier option for individuals concerned about sustainability.