| | | |
| --- | --- | --- |
| Frame Type | Temple Type | Lens Type |
| Swissmade TR90 / ECO-Friendly | Swissmade TR90 / ECO-Friendly | AC Demo |
| Groove Type | Lens Base | |
| U | 4B | |
---
Name: Wide Horn-Rimmed Trapezoid ECO Glasses
Model Number: YP220148000000
Gender: Men, Women, Unisex
Rim: Full Rim
Shape: Multi-angle, Square
Apply to: Adults
Usage: Optical glasses, Reading glasses, Sunglasses
OEM & ODM: Available
---
Dimensions
Frame size is usually defined by lens width, bridge width and temple length. These values are always displayed in that order, in millimeters.
Eco-Friendly

Recycled materal certified by ISCC PLUS
Flex hinge

No more pressure on the sides of head
Adjustable Temple Tip

The temple tips can be adjusted in any

direction for ultimate custom fit
Multicolor

Fashion design with variety of color choices
---
About the Frame
The ECO material eyeglass is as bold as it is contemporary, providing the classic trapezoid look everyone loves, with added comfort and strength. The square frame features a wide temple for all-day wear and durability where you need it most This frame comes in optional bold colors to set you apart from the crowd.
Recycled content certified by ISCC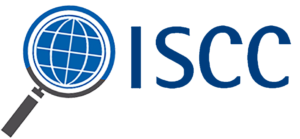 The certified recycled content made from mixed polyester waste diverted from landfills and the environment.
Using Eco-friendly acetate frames for eyeglasses offers several benefits:
Sustainable Material
Eco-friendly acetate frames are made from renewable and sustainable materials. By using these materials, we reduce our dependence on non-renewable resources like plastic or metal, helping to conserve natural resources.
Reduced Environmental Impact
Manufacturing Eco-friendly acetate frames typically requires fewer energy and water resources compared to traditional materials like plastic or metal frames. This reduces the overall carbon footprint and environmental impact associated with the production process.
Stylish and Customizable
Eco-friendly frames come in a wide variety of designs and styles, allowing individuals to express their personal style while making an environmentally conscious choice. These frames can be customized with different finishes to suit individual preferences.
Support for Sustainable Practices
Choosing eyeglasses with Eco-friendly frames supports companies and manufacturers that prioritize sustainable practices. By opting for these products, you contribute to the demand for environmentally friendly alternatives and encourage the adoption of sustainable manufacturing processes.
Low-impact production
Eco-friendly eyewear strive to minimize the environmental footprint of their manufacturing processes. This may involve using energy-efficient machinery, reducing water usage, implementing waste reduction and recycling programs, and sourcing materials from ethical and responsible suppliers.
Social responsibility
Some eco-friendly eyewear brands go beyond environmental considerations and also focus on social responsibility. They may support fair labor practices, provide fair wages to workers, or contribute to social and community development initiatives.
By combining these elements, eco-friendly eyewear aims to provide stylish and high-quality products while minimizing their impact on the environment and promoting sustainability throughout the eyewear industry.
Sustainable Manufacturing
The production process for eco-friendly eyeglasses aims to reduce energy consumption, waste generation, and the use of harmful chemicals. Sustainable eyewear may employ low-emission manufacturing techniques, implement water-saving measures, and adhere to strict environmental standards.
In conclusion, ECO glasses stands out with its use of sustainable materials, low carbon footprint, recycled components, social responsibility, style, and a commitment to raising environmental awareness. These features make eco-friendly eyewear a conscientious choice for individuals seeking fashionable eyewear that aligns with their eco-conscious values.